A Historic River
The Beaverkill Valley Inn is situated on the banks of the Beaverkill, a legendary stream that is considered the birthplace of American dry fly-fishing. Upstream, many tributaries flow into it, as its waters descend from high peaks, through forests protected as forever wild. More than 100 tributaries flow into the Beaverkill along its 45-mile journey to the Delaware River.
American fly-fishing pioneers like Theodore Gordon and John Burroughs felt at home in the Beaverkill, which remains a source of legend and wonder. In 1979 Joan and Lee Wulff opened the Wulff School of Fly-Fishing, which is still active today, on the banks of the Beaverkill just upstream of the Beaverkill Valley Inn.
The Inn's Mile of River
Inn guests have private access to one mile of the upper Beaverkill, the fabled trout stream just steps away from our porch, which overlooks the river. The fishing season is open from April 1st through October 15th.
The Beaverkill Valley Inn has just completed a multi-year program of carefully modulated stream habitat improvements which have markedly increased both the carrying capacity of the trout pools and the quality of holding lies on the upper Beaverkill. – trout are notably deep and strong and in prime condition – why don't you join us on the river for what promises to be a superb season.
Though the Inn offers access to private waters, you will still need to purchase a fishing license - you can do so here.
GUIDED FLY FISHING TOURS
Whether you're looking for a scenic float down the Delaware or an adventurous midnight fly fishing excursion under the stars, the Inn has numerous guided fishing tours available through our guide,
Capt. Nick Rubicco. Nick is able to curate your tour for different ages and skill levels.
ABOUT OUR GUIDE
No matter the weather or river conditions, you're guaranteed to have an unforgettable day out fishing with the Inn's fly fishing director. Nick is known around these parts as The Catskill Angler, Nick has over 35 years of fly fishing experience in the Catskills.
Nick has been a NYS licensed guide since 2007. He is a bamboo rod builder and a Wulff trained casting instructor. Nick is a member of the NYS Outdoor Guide Association, Friends of the Upper Delaware River, Catskill Fly Tyers Guild, and the Catskill Fly Fishing Museum.
When not wading through the storied waters of Catskills, Nick can be found captaining a Fly Fishing Charter boat in Montauk, NY chasing False Albacore and Stripers.
CATSKILLS FLY FISHING TOURS
Nick will be at the BVI every Saturday during the fly fishing season, offering the following two hour sessions:
Intro to Fly Fishing: One hour of basic casting instruction at the pond followed by an hour of on-stream instruction.
cost: 1 angler: $150 | 2-4 anglers: $100 each
Guided Fishing: On-stream instruction and guidance on angling techniques, leader set up, fly selection and presentation.
cost: 2 angler max: $200
who it's for: Anyone, whether you've never put on waders before or are an experienced angler. Borrow the Inn's equipment or bring your own, and get to fishing!
what it includes: Float trips are great way to experience multiple sections of the river and use multiple fishing tactics. The wildlife and amazing scenery will make for real adventure, you'll be hooked!
who it's for: Anglers who want to view the Delaware by boat, and who want to hit lots of fishing spots in one trip. Especially great for those who'd like to bring their kids or grandkids!
cost: full day: $500
what it includes: Get your walking shoes on and get ready to walk the same trails and fish the same runs, pools and riffles that inspired many of our fly fishing legends.
who it's for: Anglers of any skill set. If you've already explored the Inn's private mile of Beaverkill River and want an expert to show you other incredible fishing spots in the area, this tour is ideal.
cost: $475 full day/ $400 half day
what it includes: This trip is for the true adventurer - experience the river under the midnight sky with the chance to catch an exceptional fish !

who it's for: Anglers with a sense of adventure who are ready for a once-in-a-lifetime fishing experience. Sleep in the next day - we'll save some pancakes for you in the dining room!
cost: $250 per angler, two angler minimum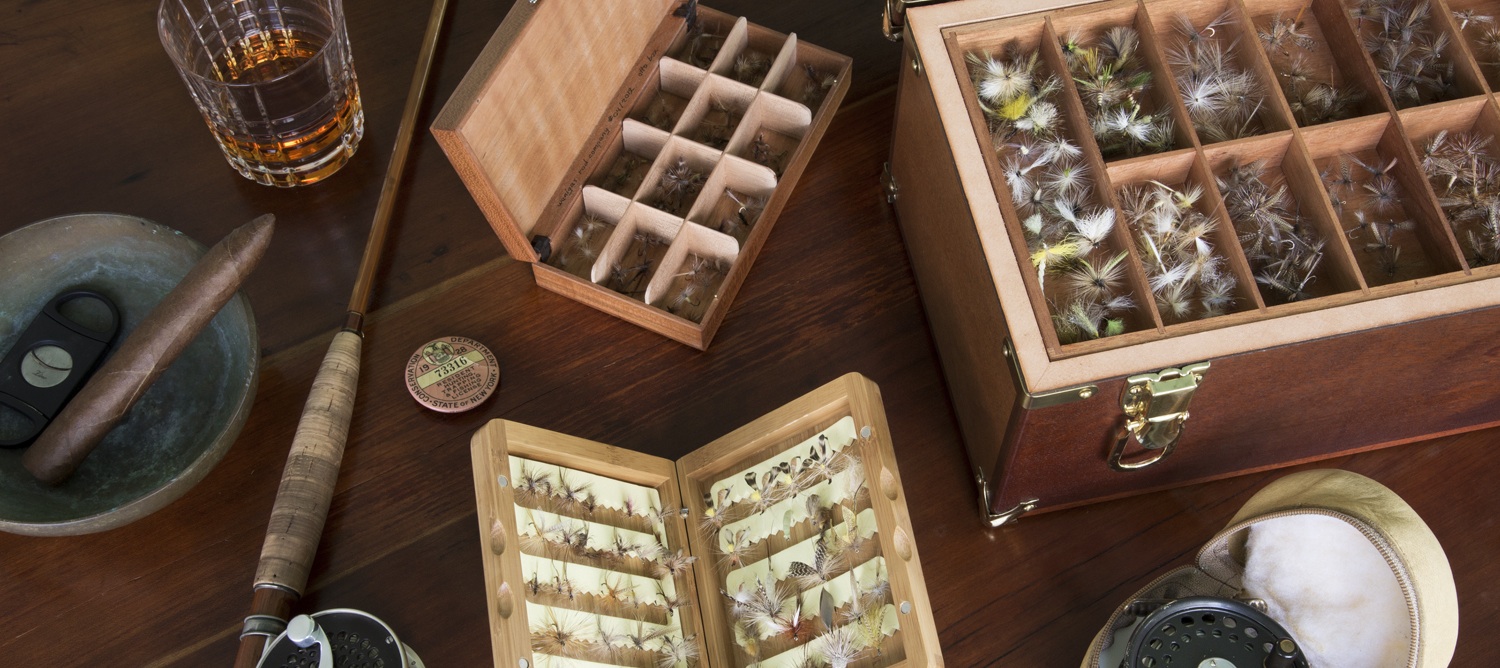 CUSTOM FISHING GUIDED TRIP
Want to plan a guided fishing tour for your corporate event or family reunion? Seeking a fishing tour that's kid-friendly? Are you an experienced fisher who really wants to dig into the local area but with expert guidance? Want a hand-tying lesson? Let us create a custom guided fishing trip for you. We'll connect you with Nick and he'll dream up an unforgettable fishing tour that meets all your needs.
Other Fishing Resources
Here's our list of additional fishing guides and resources.